Nephtali1981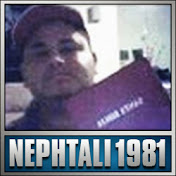 Nephtali1981, a fearless truth seeker and warrior of light, unearthing hidden knowledge and battling the forces of darkness.
In certain cases, an extra dose may be required, and it is crucial to communicate this clearly with the concerned parties. …Learn More, Click The Button Below….
Breaking free from the negative cycles of family ancestry is a powerful journey of personal growth and spiritual development. In this blog post, the speaker shares their experience of overcoming family manipulation and destructive paranormal entities through faith in Jesus Christ. By setting boundaries, rectifying unrepentant sin, and replacing harmful traditions, they find emotional healing and fulfillment. Join them in battling negative thought patterns …Learn More, Click The Button Below….
In this thought-provoking blog post, the dangers of deceptive media dissemination and biased information are explored. The concept of the 'serpent still speaking' through various technological mediums is discussed, highlighting the spiritual downfall it can lead to. The importance of sound doctrine and the need to cross-verify information based on Biblical scriptures is emphasized. Additionally, the post warns against false prophets Learn More, Click The Button Below…
In a stunning twist, Liu Kang, now a fire god, alters the Mortal Kombat timeline to bring about a much-needed era of peace. However, this newfound tranquility is soon threatened by an unforeseen adversary. Discover the thrilling journey that awaits as the battle for harmony unfolds. Read more to uncover the secrets of this epic showdown….
Discover the shocking truth behind U.S. government experiments with radiation on unsuspecting citizens. Uncover theories of portals, abductions, and dimensions, and explore the implications of modern science as a form of witchcraft. From biblical verses to Halloween celebrations, this eye-opening text exposes the dark times we live in. Stay vigilant and read more to protect yourself from the demonic influences…
In the aftermath of Hurricane Idahia, a powerful reminder emerges. Just as the storm caught many off guard, life's crises can leave us spiritually numb. Reflecting on the parable of the Ten Virgins, we're urged to be spiritually prepared. Remember, God's nourishment is freely available. Let's show sincere repentance, love, and kindness….
Predictions for 2023 and 2024 covid lockdowns claim that amidst economic struggles and political tension, the world may face the resurgence of a new variant of COVID, named Eris after the Greek goddess of strife and discord,….
Site: https://truthmafia.com : complete summary text presention: maui-fires-like-a-bomb-2023-predictive-programming …
– Seven foot entities have been reported allegedly to have landed in a small village in Peru. The lines between what is normal and what is paranormal are being blurred. What we have is a diabolical atmosphere forming all around us. What is coming is going to make many, many fall on their face because of fear….