Leak Project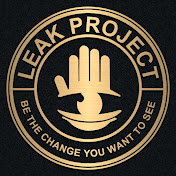 The Leak Project is a platform dedicated to providing alternative perspectives and information that often go unnoticed in mainstream news sources.
In this thought-provoking text, the concept of divine autogenesis is explored, with Christ as the self-born entity. The discussion touches upon Noble Gold Investments, a company offering investment assistance with impressive testimonials. The name of God is contemplated, with possibilities such as Light and ALM from Hindu culture. The text delves into finding sacred patterns embedded genetically, even at atomic …Learn More, Click The Button Below….
In this intriguing blog post, the speaker shares an alleged encounter with a UFO, as recounted by his elderly neighbor, Virgil. Virgil claims to have seen the unidentified flying object in a warehouse near Nellis Air Force Base, after a conversation with a military General friend from the Korean War. The speaker speculates that the Remote Sensing Lab, a radiation control facility …Learn More, Click The Button Below….
In her book "Phantoms in the Night," author Lorraine McAdam reveals her personal journey of persistent extraterrestrial contact. This captivating story, previously known only to her close family, expands to include interdimensional experiences of friends and loved ones. Seeking to uncover more narratives, McAdam shares uncensored accounts on Patreon. Join her in exploring the unknown. …Learn More, Click The Button Below….
Discover the incredible benefits of C60 Evo, a revolutionary health supplement, in an engaging conversation with Patty Greer and Chris Burrs on the Leak Project. They share their personal experiences and encourage listeners to try the three different types of C60 Evo, including avocado, MCT coconut oil, and extra virgin olive oil. Get ready for exciting insights on crop circles, ufology …Learn More, Click The Button Below….
Discover the hidden connections between celestial events and biblical prophecy in Revelation Twelve. Uncover the significance of the Virgo constellation and the floods in Libya, as they mirror events on Earth. Our exclusive presentation delves deeper into these fascinating interpretations, offering a unique perspective on this captivating scripture. Don't miss out on this enlightening exploration of Revelation Twelve's profound meaning. Learn More, Click The Button Below…
"China's City Brain AI technology is paving the way for the country's AI dominance by 2030. With plans to implement this advanced artificial general intelligence across Asian cities, its applications are vast. However, concerns arise regarding accuracy and exploitation. Staying informed and critical about AGI is crucial to preserve personal autonomy and freedom in an increasingly AI-driven world." Learn More, Click The Button Below…
The speaker delves into the intriguing world of covert infiltration by other groups in human society, exploring their motives and potential impact. They share their personal journey into UFO research, triggered by a book that connected UFO sightings with national security. With a vivid encounter of a suspiciously disappearing bright object in the sky, the speaker uncovers hidden elements in the world. Read more to unravel…
Are we alone in the universe? The ongoing debates around extraterrestrial existence and UFOs continue to spark curiosity and controversy. Professionals, including university professors, believe in real alien abductions and experiments. Some even suggest a cover-up conspiracy by government and media parties. The Farsight Institute documents UFO sightings, aiming to wake up the public to these experiences. Amidst…
Discover the fascinating world of surveillance technology, from 'smart' textiles to edible microchips. Explore the implications for privacy and the urgent need for awareness and action. But that's not all! Learn about the powerful Monte Carlo simulation, a mathematical technique that predicts outcomes with remarkable accuracy. Uncover its benefits and how it can revolutionize forecasting. Intrigued? Read more…