Jacob Israel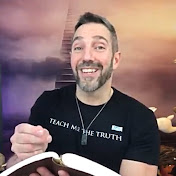 There is more to you than you know! If you have ever wondered if there is more to life, if you desire to see more, to know more, and to be more, then these videos are for you.
Author, Speaker, and Emmy award-winning television writer and producer Jacob Israel shares his unique insight freely.
The truth will not only change you, it will help you to finally live a life you never even dreamed was possible!
In this thought-provoking blog post, the controversies surrounding public figure Russell Brand are explored, shedding light on the impact of cancel culture and manipulation through mainstream media. The author questions the trustworthiness of popular figures accused of allegations, suggesting the possibility of them becoming controlled opposition. The post also delves into Brand's career trajectory and behaviors, hinting at potential corruption. Learn More, Click The Button Below…
In this intriguing blog post, explore a conversation that delves into a supposed message from Biden, a theory about "three days of darkness," and a promotion for a natural cleaning product. Alongside this, discover a captivating narrative centered around Thomas James, a young man destined to spark a revolution that could change the world. Uncover the hidden truth within this novel and set yourself…
In this thought-provoking blog post, the speaker explores the Biblical concept of the Rapture and its personal significance. They delve into various instances from the Bible, such as 911 and Jesus's teachings on reincarnation, to shed light on the symbolism of the tomb and the contrasting roles of the first and last Adam. The speaker encourages readers to seek genuine spiritual transformation rather…
In his thought-provoking blog post, Jacob delves into the intriguing parallels between the Burning Man Festival and the Balenciaga 'Mud Show'. From rumors of a virus outbreak to unexpected connections with Kanye West and Bianca, Jacob sheds light on the chaotic and unpleasant events that unfold in both the festival and celebrity realms. Curious to learn more? Read Jacob's…
In this thought-provoking blog post, Jacob delves into the spiritual significance of recent world events, including Trump's televised court case. He explores possible manipulations and shares a dream about carrying an open casket of the president. Jacob also reflects on the symbolism of fig trees, particularly a historical banyan tree in Lahaina, and its connection to Christianity and other…
Blue Fire Code Blog Decode By Tommy Truthful. The elites, since time immemorial, have communicated through a cryptic language of symbols and…
– Summary: Jacob shares his wisdom about relationships, emphasizing the value of hard work and faith in maintaining a strong marriage. He also speaks about his personal experiences, including his rise from his struggle as a single parent, to finally achieving a joyful and fulfilling marriage. Additionally, Jacob briefly discusses some of his recent topics of discussion, like peculiar spider incidents, and speaks about endorsing a company named "Truly Free," while also acknowledging an unexpected resurgence in his fig tree, finding parallels with his own life story.- The text shares an analysis of relationships, emphasizing the importance of positive thinking, understanding, love, and patience. It discusses the importance of not judging or blaming others, highlighting the role of faith and self-worth, and the damaging effects of negative thoughts and societal manipulations. It advises treating one's spouse with kindness and comprehension, likening to heaven the relationships where individuals behave in a considerate and loving manner towards their partners. …
Site: https://truthmafia.com : complete summary text presention: protect-yourself-against-demonic-possession-principalities-powers-rulers-of-darkness-revealed2018 …