Richard Montbleau – Watchman for Jesus Christ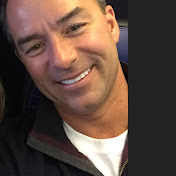 Richard Montbleau is a watchman for Jesus Christ. As a watchman, he believes he has been chosen to deliver messages and warnings related to spiritual matters and biblical prophecy. His role as a watchman is to observe the signs of the times, discern spiritual truths, and share them with others.
Montbleau sees himself as a spiritual guardian and a voice calling people to repentance and righteousness. He emphasizes the importance of being vigilant and prepared for the second coming of Jesus Christ. He believes that society is facing increasing moral decay and spiritual warfare, and he seeks to raise awareness of these issues through his teachings and messages.
Site: https://truthmafia.com : complete summary text presention: video-16-spiritual-physical-tsunami-part-4-judgment-on-the-natural-world …
Site: https://truthmafia.com : complete summary text presention: video-14-the-spiritual-tsunami-coming-part-2-the-physical-spiritual-of-what-is-coming …
1:37:00 min in Listen to what he says!!! Richard Montbleau Spiritual & Physical Tsunami The impending physical tsunami, destined to strike in…