Published on: October 26, 2023 by HAARP
HAARP & The Year of Unnatural Disasters: As Italy faces a series of extreme weather events, residents of Turin reel from ground flooding, while fierce storms lash Piedmont, Northeast Mega, and Cuneo. The Dolomites haven't been spared either, with landslides reported in Lolomites, and Veneto and Trentino-Alto Adige in the Dolomites region experiencing severe thunderstorms. Records show 44mm rain in Forno Di Zoldo Belluno and a sharp 12°C temperature drop in Cortina d'Ampezzo.
Today, we spotlight a video capturing the heart of Italy being besieged by an awe-inspiring hailstorm. Vast hailstones descended, transforming a serene landscape into an otherworldly frosty realm, seemingly directed by an ethereal force.
…
Published on: October 10, 2023 by HAARP
"In 2023, St. Petersburg, a city historically known for its unpredictable weather patterns, became the epicenter of a controversial debate surrounding geoengineering and weather manipulation. Whisperings of weather control through advanced technologies like HAARP grew louder, with many theorists suggesting that the unusual climatic changes observed were not purely natural. …
Published on: October 7, 2023 by HAARP
"Sochi's residential area faces catastrophic damage following a severe weather event. The calamity triggered flooding, landslides, and extensive property damage, leaving residents and tourists in chaos. The city's infrastructure, including roads, bridges, and power lines, suffered significant damage, disrupting essential services and severely impacting the local economy and tourism sector." …Learn More, Click The Button Below….
Published on: October 6, 2023 by mrmbb333
"Explore the captivating world of MrMBB333, an astute observer of the sky and earth. Delving into topics ranging from natural weather phenomena and disasters to the controversial HAARP, he provides an in-depth analysis of what's truly happening above and around us. Join the journey and uncover the mysteries of the skies with MrMBB333." 🌌🌪️…
"Unprecedented weather in Colombia: just 13 minutes ago, intense hail and flooding wreaked havoc, leading to significant property damage. The nation is in shock at the scale of this sudden calamity."…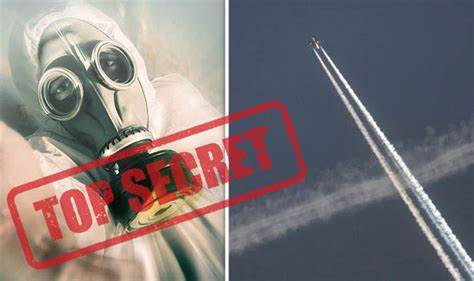 The secretive power of HAARP, geoengineering, and weather control has been wielded since as early as 1915, unraveling a web of hidden…