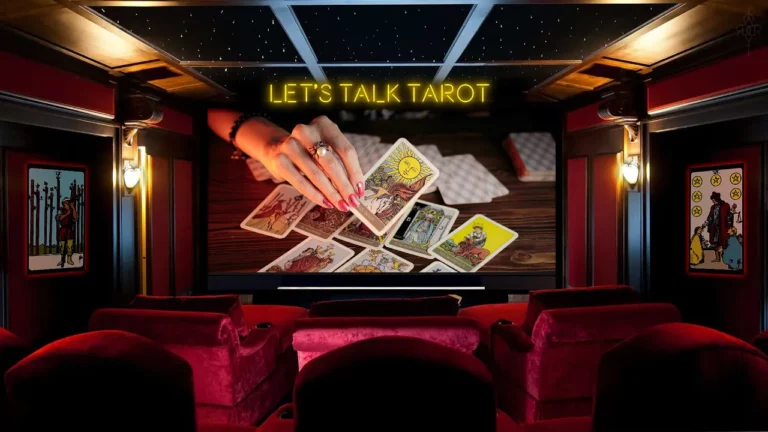 Excerpt: In this deeply complex exploration of tarot reading, astrology, numerology, and celestial influence, the narrator draws connections between personal experiences and cosmic patterns. Using examples from the Matrix movies and ancient mythology, the text encourages listeners to make connections and understand their place in the universe. Pay attention to surroundings and embrace the wisdom of the stars. …Learn More, Click The Button Below….
UKRAINE'S WICKED WITCH Hello Everyone, and welcome to my Marina Abramovic "Ukraine's Wicked Witch" Decode.  In this decode we will look at…
Excerpt: The speaker delves into the interconnectedness of events in life, expressing gratitude for their growing audience and friendship with fellow broadcasters and influencers. They discuss the significance of astrological events and seasonal changes on human perceptions and beliefs. The text emphasizes the importance of making conscious choices to transition away from abusive situations and provides strategies for breaking away from toxic environments and relationships. The …Learn More, Click The Button Below….
The Changelings Episode 4 Unveiled The Veil of Reality Thinly Wavers: A Glimpse into 'The Changeling' Episode 4 By Tommy Truthful 9-24-23…
Click the link to protect yourself from microwave radiation! A Deep Dive into Radiation: A Blast from the Past with Body Align…
The secret Covenant My Facebook post about the Secret Covenant went viral in just 24 hours, reaching a staggering 72,000 views on…
THE SATANIC HIP-HOP INDUSTRY EXPOSED IG: https://www.instagram.com/yebothetruth/ yebo Eyes to See – What's the Secret? – Decode Blog/decode By Tommy Truthful 7-20-23…
Charlie Ward #33 Beware of Charlie Ward: Why You Should Be Cautious of Those You Trust and Follow Unveiling Simon Parkes: The…