Truth Mafia - Your Ultimate Source for Truth
Featured Posts
0
They Live 🔗 1. 🚨 5G Dangers: Protect Yourself Now Tonight's podcast is an exclusive episode of the Conspiracy Cinema Podcast featuring Tommy…
1
Live at 6 PM Eastern Standard Time!  Apple issues iPhone 12 update over radiation concerns "Shield up with 5G defense! Don't be…
2
I have included all my social media links here as there has been an interference with direct clicks from our daily emails….
In this blog post, the Paranoid American podcast is introduced, exploring hidden truths about society, from mind control experiments to occult symbols in pop culture. The podcast features an engaging conversation with criminal defense lawyer Jack Lloyd, who advocates for non-state security systems. The post also discusses the rise of independent art, the influence of AI, and plans for comic book conventions. Learn More…
Christianity, the most persecuted religion worldwide, faces mockery and criminalization in Russia, India, and Western nations. This grim reality fulfills Bible prophecies, emphasizing the need for unwavering faith amidst tribulation. Learn More – click the link below….
Published on: September 20, 2023 by Archaix
The speaker delves into their experiences within the "Truther" community, facing scrutiny due to their criminal past and encountering issues with other creators. They highlight the quick souring of alliances and discuss an apology extended by Owen Benjamin, who initially criticized the speaker but later rectified his mistake. However, the true intentions and affiliations of some creators, including Owen, are still…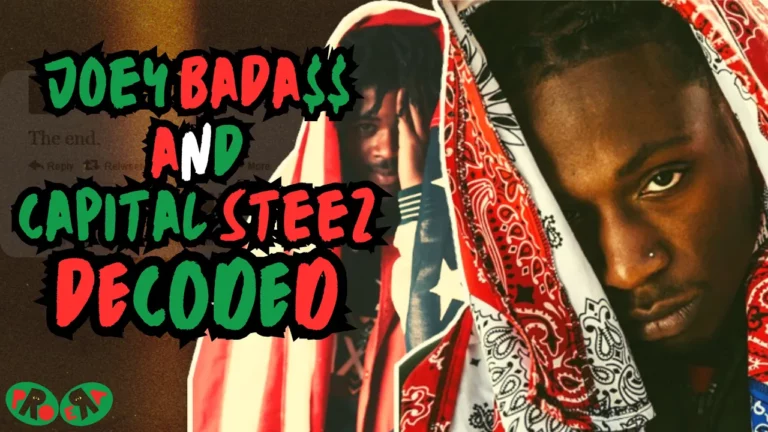 In this blog post, we delve into the lives of rap artists Joey Badass and Capital Steez, both from Brooklyn. They brought a fresh perspective to '90s hip-hop, incorporating spirituality and numerology, notably the number 47. Pro Era, their collective, gained recognition for their authentic lyricism. However, Capital Steez's controversial interpretations and untimely Learn More, Click The Button Below…
In this thought-provoking blog post, the dangers of deceptive media dissemination and biased information are explored. The concept of the 'serpent still speaking' through various technological mediums is discussed, highlighting the spiritual downfall it can lead to. The importance of sound doctrine and the need to cross-verify information based on Biblical scriptures is emphasized. Additionally, the post warns against false prophets Learn More, Click The Button Below…
The blog post delves into the controversial belief of the alien god cult, exploring its evolution and implications in today's society. It warns against the dangerous paths that this cult may lead to, including eugenics and the manipulation of genetics. The post also highlights the connection between this belief system and esoteric Nazism, cautioning against its furtherance. Learn More – click…
The speaker delves into multiple conspiracy theories, connecting astrological alignments, numerology, and major catastrophes. They explore connections between Russell Brand, Charles Manson, and the Skull and Bones Society, as well as the Matrix of Control in society and potential mind control techniques. The Illuminati's link to cell phone usage and the implications of alien exposures in media are also discussed…
THE SATANIC HIP-HOP INDUSTRY By Tommy Truthful & Yebo The Mark of the Beast and Upside-Down Symbols: Tracing Devil's Impress on Rap…
Fema Prison Camp  Unveiling Operation Jade Helm 2015: A Closer Look at Mysterious Events Do you all recall the 2015 "Operation Jade…